Hitler in Vienna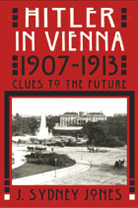 In 1907 a young man, with a suitcase full of sketches and artistic dreams, came from a small provincial town to Vienna. Six years later this same young man, hardened by an alchemy of failure and disappointment, his dreams turned to nightmares, left that city, set on a path of hatred and revenge. Here is what happened in those six years to bring about such a total change in the life of that young man, and consequently in the history of the world.
Hitler in Vienna is a fascinating portrait of a city that was spawning Hitler and, at the same time, the genius of Freud, Mahler, Schoenberg, Wittgenstein and many others. Many of the bright stars of this cultural renaissance were Jewish. And this book shows how closely the two sides of genius and malignancy were knit when it pictures a waning imperial society producing the seminal intellectual revolution of the century and at the same time as it was planting the seeds of the Holocaust.


Reviews
"An American had to come along to enrich the dimensions of Hitler literature with such a vigorous work...a remarkable book."
—Badisches Tagblatt
"Thoroughly praiseworthy research."
— Die Welt
"...Massively important because we need to know as much as possible about Hitler's formative years. This spirited and accurate account deserves a wide readership."
—Robert Payne, author of The Life and Death of Adolph Hitler
"Lively . . . perceptive."
—Gordon Craig, The New York Review of Books
"Lucid, well-written . . . evokes nicely the atmosphere of the city."
—Publishers Weekly

Time of the Wolf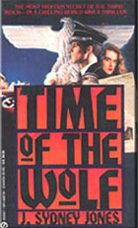 In Vienna, two people possess top secret documents stolen from a safety deposit box in Berlin: Gunther Radok, a dedicated police detective who now must break the law, and his lover, Frieda Lassen, a beautiful German-American concert pianist who is with the underground. Their mission is to get these horrifying papers, attesting to Hilter's genocidal program against the Jews, to the Allies.
One person knows of their plan. The most brilliant and ruthless secret agent the Nazis have, a crack hunter and assassin, man whom even his superiors fear and whom Frieda once passionately loved. His name is Wolf Hartmann and he relentelssly pursues them through Austria from the darkest depths of Vienna's sewers to the treacherous mountain trails of the majestic Alps-to keep them from reaching the Swiss border....
Reviews
"An accomplished thriller set in World War II Austria...offers driving tension from beginning to end...an exciting intellectual game of cat and mouse."
—Publisher's Weekly

The Hero Game
Jack Kavanagh was an Irish hero, jailed for fighting against fascism in Spain, when the Nazis offered him the choice of working for them or rotting in prison. His reluctant mission is to foment an uprising in Ireland that distracts the English and lays them open to Nazi invasion. But all too quickly and cruelly he learns he is but a dupe in a deadly doublecross--a pawn in a bloody assassination plot. Trapped in this sinister scheme engineered by the Third Reich's most feared secret agent, desperate about the fate of World War II and his own life, Kavanagh turns to beautiful Bridget O'Toole, the only one knowledgeable and daring enough to help him. As the two of them race to beat the agonizing odds, the clock of terror ticks away and the countdown begins on one of the most savage and cowardly acts of violence meant to change the course of history....



Frankie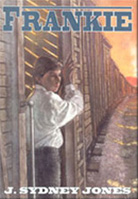 Frankie and the Strike - these would always be locked together in Luke's memory.
Together, Frankie and Luke jump a train to the huge tent city in Ludlow, Colorado, where the strikers have been living since the shutdown of the coal mines. Tension between the miners and the mine guards is mounting, and the National Guard has been called in to maintain order. Caught up in the strike, the teenagers witness the militia violently attack a women's march to protest the imprisonment of Mother Jones, the eighty-two-year-old union organizer. As the conflict worsens, Frankie takes matters in her own hands. A shocking revelation makes Luke finally realize that Frankie will always be a stranger and he cannot stop her from carrying out a dangerous plan.
This exciting story of adventure, mystery, and romance is set against the turbulent background of a true but little-known Colorado coal miners' strike in 1913-1914.

Reviews
"The unique, expertly worked setting and complex interplay of feelings make for an intriguing story."
—Kirkus Reviews
"Fast-paced . . . realistic piece of historical fiction . . . an excellent springboard for discussion."
— School Library Journal

Viennawalks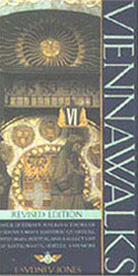 Vienna is one of the last truly European cities: her storefronts are architectural gems, her streets winding museums, and her history a showcase of intellectual and artistic glory. Viennawalks explores the treasures of this magnificent city, which can truly be appreciated only on foot.
A guide through Vienna's past, beginning with it's inception as a Roman outpost, Viennawalks is filled with anecdotes about the city's past and little known details of her people and cultural life. From the lives and works of Beethoven, Mozart, Freud and Wittgenstein to the best places to shop, stay and dine, Viennawalks is written for people who want to learn when they travel, not just look.


Reviews
"A delight . . ."
—New York Times

"Unfailingly interesting . . ."
—Booklist

"(An) attractive book . . . recommended for all travel collections . . ."
—Library Journal



Vienna Inside-Out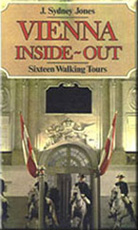 16 walking tours of the Imperial City and its environs.
In this book will be found not only the monuments and palaces that go to make up most travel books, but also those bits and pieces of everyday human life found in between the usual tourist sights that go to make up the real story of a city. In it will be those sights, sounds and smells that give as accurate a picture of Vienna as any painter could.
Vienna is one of the last truly European cities: her storefronts are architectural gems, her streets winding museums, and her history a showcase of intellectual and artistic glory. Viennawalks explores the treasures of this magnificent city, which can truly be appreciated only on foot.
Reviews
"A wonderfully compressed understanding of Vienna's history . . . not just a guidebook, it is a very funny and informative read."
—John Irving, acknowledgement in The Hotel New Hampshire

Tramping in Europe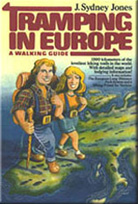 If the idea of a standard prepackaged tour of Europe makes you squirm, this book urges you to get up and do it your way--walk! Going on foot is something almost anyone can do, and with the various and manageable tours charted here, you can learn to experience the landscapes, culture, and people of the continent and Great Britain on their own unique terms.
Whether you want to stroll off to the Ile de France--just an afternoon away from Paris--or trek by the light of the midnight sun and cramp on a remote Norwegian mountainside, this down-to-earth guide to traveling through twenty-five countries is your one source for doing it right. Tramping in Europe gives you eighteen in-depth tours through eleven countries.
You'll also find detailed maps, equipment checklists, metric conversions, and additional advice on where to hike in fourteen other countries from Belgium to the former Yugoslavia. 3500 kilometers of the loveliest trails in the world!
Reviews
"A book every traveller to Europe should carry along . . ."
—San Francisco Chronicle

Bike & Hike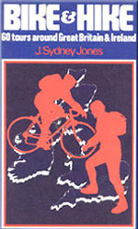 This book describes in detail more than sixty bike and hike routes in Great Britain and Ireland. It is a comprehensive introduction to the subject of travelling in the British Isles using just pedal and foot power.
The author divides the country into ten main touring areas and , within each area, he describes routes that range from the afternoon walk of just a few miles to week-or month-long bike tours of large areas of the country.
Bike and Hike in Great Britain and Ireland describes the unlimited possibilities that exist in the British Isles for anyone who is looking for a temporary escape route from the motorized world, or from the speed and pressures of modern life.


Reviews
"Invaluable . . . talks alot of good sense . . ."
—Cycle Touring Magazine

"Good value . . . a useful guide . . . "
—The Scottish Hosteller

"A useful guide to touring Britain . . . the American author writes well . . ."
—The Good Book Guide



Top